So in the past week I've made butter tarts, mincemeat tarts, chocolate-chocolate cookies, lemon sammies, tangerine drops, rum balls and chocolate chip cookies. You thought I was done baking? I'm just getting started. Nothing says Happy Holidays like the smell of cookies baking in the oven. Apparently the gym I go to disagrees. The gym is probably against cookies in general, but they haven't come out and said that to me, yet.
Instead of greeting me with a plate of cookies, (just what everyone needs when they go to the gym) they're greeting with an obnoxious electronic Santa voice. Usually when I swipe my card at the gym a little bell dings, signifying that my card has been accepted. Since December, all that has changed. Now when I swipe in, bells start jingling and are followed by a very loud and drawn out "Ho ho ho! Meeeeerrrrrrrrrrrrrrrrrrrrrrrrryyyy Chriiiiiiiiiisstmmmaaaas!" I can't get away from it fast enough. This supposedly jolly voice follows me down the hall as I rush towards the changeroom. I can handle a little ding, no big deal, but Santa and his bells have got to go. I offer my deepest sympathy to the girl who works at the desk and hears this roughly a billion times a day. I'm sure it haunts her dreams.
And speaking of Santas who have got to go; add mall Santas to that list. They're just creepy. I question who the person is that wants to have whiny children sit on their lap all day long… The worst is if you happen to be in the mall when it's not very busy, like in June (it's getting to the point where Santa lives at the mall year round) and you walk by and he calls out to you with something like "Have you been a good girl this year?" or "What would you like for Christmas little girl?" Look Santa, I was never a little, let's not get into the naughty or nice thing, and I don't care what you say, I'm not coming to sit on your lap. I just want to buy myself a new cookbook and get out of here.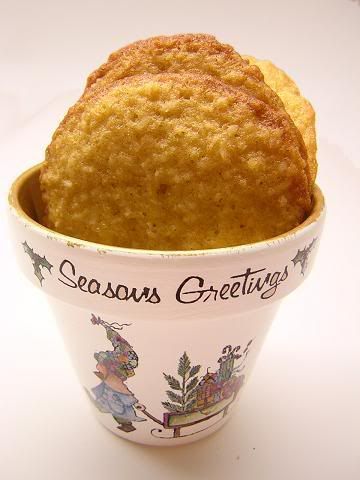 The kids love Santa though, so I guess that's why he stays. And in the end he's teaching them life lessons. How so? The year they learn Santa's not real, (sorry if you're hearing this for the first time) is traumatic but it serves a purpose too. Welcome to real life kids, it's not all sugar plums and fairy tales. I happen to be one of the eldest of 32 cousins and as such, I've witnessed the hopes and dreams of many children dashed when they find out that Dasher and Dancer and Prancer and the rest of them don't actually lug around a fat guy in a red suit delivering presents. Christmas at my Grandparents' house every year involves one of my Uncles dressing up as Santa and handing out the presents. And every year, that Uncle is conveniently missing when Santa shows up. It's very much a Polkaroo situation, with my Uncle returning after Santa has gone and saying things like "Santa was here?? And I missed him AGAIN?!"
We need to simplify this whole holiday thing, all of them, no matter what you celebrate. Mr. Costanza had it right, what we need to do is gather 'round the Festivus pole, (and in my version of Festivus) eat cookies and be happy. Today's cookies, (in order of appearance) were
linzer cookies
,
sugar cookies
, snowgingerbreadmen,
coconut cookies
,
oatmeal cookies
and more linzer cookies. Happy Festivus everyone! See you at the pole.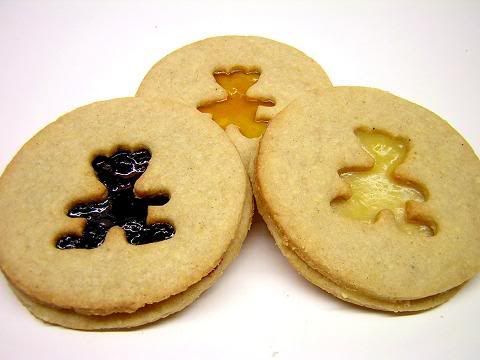 Technorati Tags:
Food
+
Cookies
+
Baking
+
Gingerbread
+
Christmas