Guess what I've been doing? I'll give you a clue; it starts with b and ends in –aking. Yes, that's right, lots and lots of eating, I mean baking, (the two go hand in hand, don't they?). There's no particular reason for my recent baking spree other than the fact that it's more acceptable around the holiday season to do so. Quite frankly I'd bake mass quantities of things all the time because it makes me happy to do it, but not everyone is as willing as I am to indulge in sweets the whole year through, breakfast, lunch and dinner. They don't know what they're missing.
The amount of baking I'm doing is getting a little ridiculous though. The cookie jars are overflowing and I'm considering buying some chickens because I'm going through an absurd amount of eggs. It wouldn't be the first time that there have been fowl residing at my house either. One time Dad came home with a rooster. I have no idea why he did, but I hated that roosted. It never knew what time of day it was. Roosters are supposed to crow in the morning. This one must have been dyslexic or something because it didn't matter if it was the middle of the night or the middle of the afternoon, this rooster would happily shout out his cock-a-doodle-doos. The rooster didn't last too long.

Then there was the time we had a pair of turkeys. Dad took great delight in telling people that the turkeys had names… Licious and Dee. He would then go on to explain "Get it? Dee---licious, delicious!" Clearly they were destined for the table from the very start. We also had quail for a while, they were kinda cute. And if I recall correctly, they actually did lay eggs. You should never get attached to edible animals at my house though, those quail dressed up nicely in a morel and white wine sauce. Don't even try to call the deer in my backyard Bambi, a more appropriate name would be Tasty.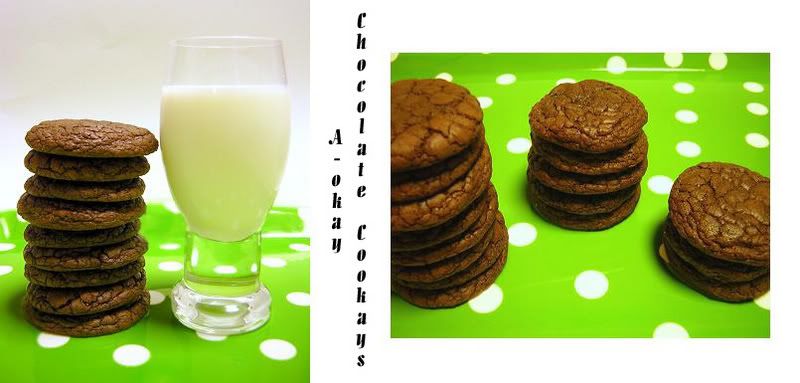 Wasn't this post about baking? Meh. Look at the pictures. The Lemon Sammies were previously named Angel Whispers, not in my kitchen! (I'm still on the fence about the word "sammies"). They were a bit of a pain to make though, the dough was way too dry and I knew this early on but still put two trays into the oven before adding some orange juice to the remaining dough to fix it. The tangerine drops were supposed to be orange drops. Tangerine is exponentially better. These were more cakey than cookie. The rum balls weren't the best I've had, but that's what I get for finding an inferior recipe. The chocolate chocolate cookies are borderline dense brownies, and that's A-okay in my books! I will be making these again. Lastly, there are some unnamed cookies. The recipe I used calls them "Outrageous Chocolate Chip Cookies", but there's really nothing outrageous about them. They're good enough, but what's so shocking about peanut butter, oatmeal and chocolate chips? Nothing.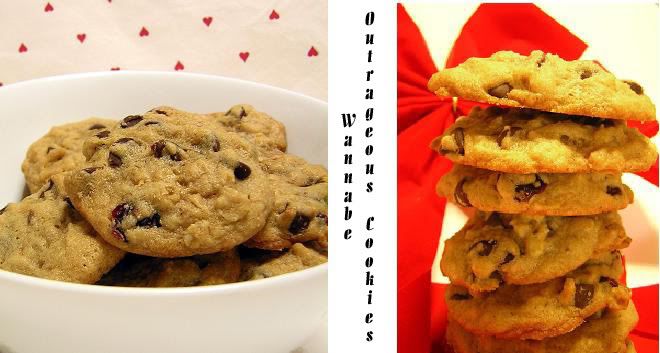 I'll leave you with one last photo, both animal and food related. A photo which is of a variety I never thought I would post. Although she's been mentioned here before, my cat Kishu has yet to appear on my blog. Yes, I know there are even events specifically for showcasing your animals, but I'm not one to participate in weekend cat blogging, it seems like it verges too much on "cute" and you know I feel about
that
. I'd like to think of my cat as tough as opposed to cute. And so here's my tough cat, causing trouble by interrupting my photo shoot.
Technorati Tags:
Food
+
Cookies
+
Baking
+
Lemon
+
Rum
+
Tangerine